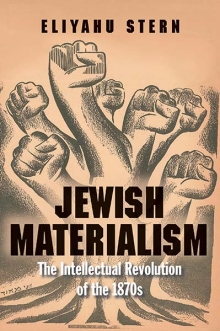 A paradigm-shifting account of the modern Jewish experience, from one of the most creative young historians of his generation
To understand the organizing framework of modern Judaism, Eliyahu Stern believes that we should look deeper and farther than the Holocaust, the establishment of the State of Israel, and the influence and affluence of American Jewry. Against the revolutionary backdrop of mid-nineteenth-century Europe, Stern unearths the path that led a group of rabbis, scientists, communal leaders, and political upstarts to reconstruct the core tenets of Judaism and join the vanguard of twentieth-century revolutionary politics.
In the face of dire poverty and rampant anti-Semitism, they mobilized Judaism for projects directed at ensuring the fair and equal distribution of resources in society. Their program drew as much from the universalism of Karl Marx and Charles Darwin as from the messianism and utopianism of biblical and Kabbalistic works. Once described as a religion consisting of rituals, reason, and rabbinics, Judaism was now also rooted in land, labor, and bodies. Exhaustively researched, this original, revisionist account challenges our standard narratives of nationalism, secularization, and de-Judaization.
Eliyahu Stern is associate professor of modern Jewish intellectual and cultural history at Yale University. He is the author of The Genius: Elijah of Vilna and the Making of Modern Judaism and has served as a term member on the Council on Foreign Relations and a consultant to the Museum of the History of Polish Jews in Warsaw, Poland.